Dear Sisters and Brothers in Christ,
I hope and pray that you are staying healthy – both physically and spiritually. I am reaching out to you to assure you that we, here at St. Martin of Tours, are thinking of you and that you and your families' intentions are in our daily prayers and in the private masses that both Fr. Jose and I are celebrating daily. This is a difficult time for everyone as we try to navigate the COVID-19 pandemic which has closed our parish and dramatically changed our daily lives. This unprecedented situation requires us to minister to our parish community differently and remain a vital, cohesive faith community.
At this time, I would like to request for your help to spread the information below. Unfortunately, our Parish does not have an extensive email list, so your assistance is greatly needed to spread this important message to our parish community.
The Challenge We Face
No doubt you are aware that our parish relies on the support of our parishioners to operate – parish salaries, programs and ongoing operating costs (heating, water, electricity, etc.) – are funded through the generosity of our parish community. It will be a challenge for our parish to maintain operations without the weekly offertory collection, especially the recent closure of the church and parish office to public access.
The Solution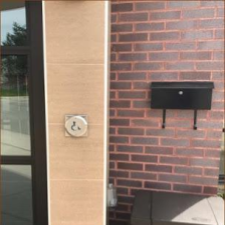 Parishioners can set up a weekly offertory or one-time donations by doing any of the following: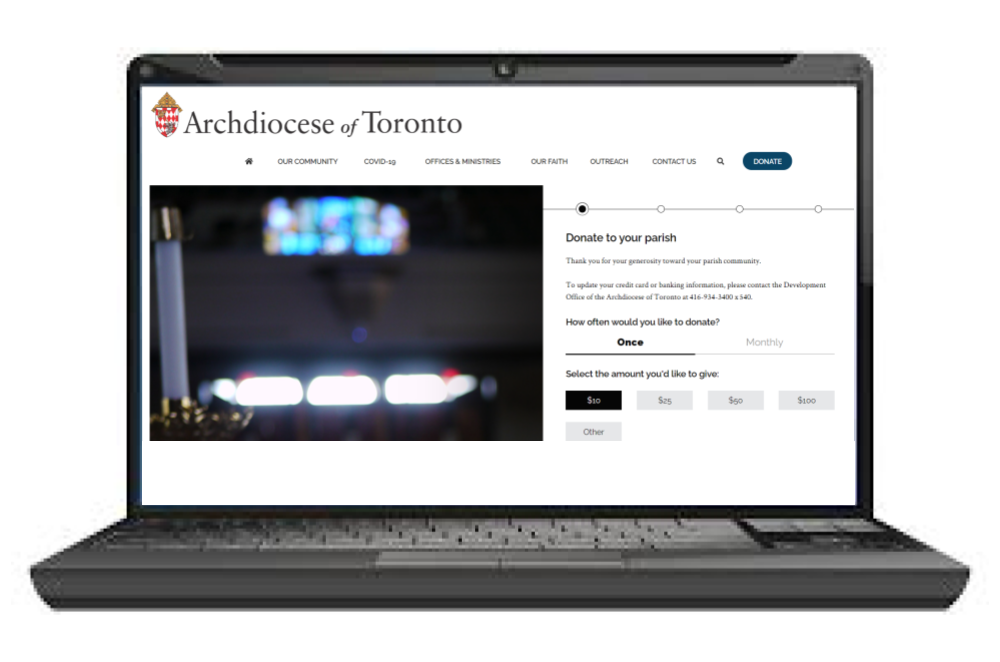 Contribute to our Parish offertory by credit card. You can use the following internet address,https://community.archtoronto.org to select your region and our Parish from the drop-down menu.
You can make a one time or recurring contribution to our Parish offertory or other special funds.
Contribute through pre-authorized giving. Information along with an enrollment form St. Martin of Tours PAG form >>click here which can then be printed and completed. You may e-mail the form and a scanned copy or photo of a voided cheque to development@archtoronto.org for processing. Contributions are withdrawn from your bank account on the 20th of each month.
You can contribute to the offertory via online banking. To do this, the archdiocese will need to send you a unique account number. Please send an e-mail to campaign@archtoronto.org In the body of the email please provide:
Your name

Address

Parish name

Municipality
You will be emailed account information which you can use to set up the Archdiocese of Toronto as a payee in your on-line banking. Your gift will be forwarded to your parish. You can make a one time or recurring gift to our offertory.
If you have any questions please contact the Development Office at the Archdiocese of Toronto, 416-934-3400, ext. 540 or development@archtoronto.org
We are so blessed by your many contributions to our parish community, Fr. Jose and I miss seeing all of you at Mass and we pray daily that we will be able to gather together again soon. Thank you for your assistance in spreading this message. May God continue to keep you safe and bless you all.
Yours in Christ,
Fr. Gijo Muthanattu